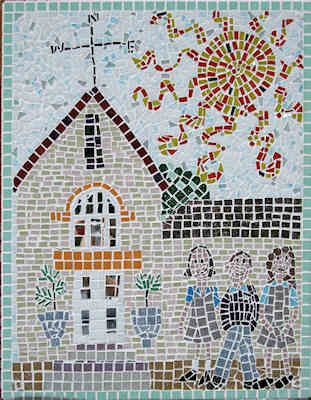 Blackwell Playground Mosaic
The children produced drawings which were used to design this mosaic.
The mosaic depicts the school and notably the three children standing outside were the three children who were responsible for the majority of the design.
A number of children from year three helped construct the mosaic. Glass tesserae have been used with mirror tiles used for the large school window.