St Anne's school, Birmingham ( July 2016)
This floor mosaic will form the centre piece in St Anne's new prayer garden.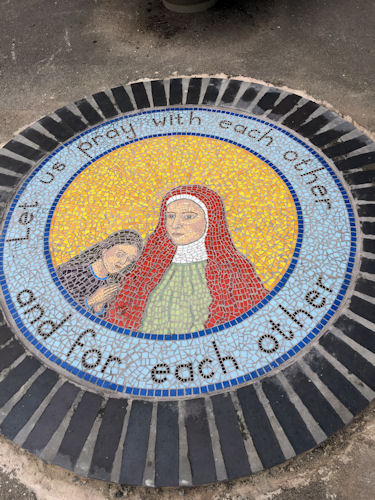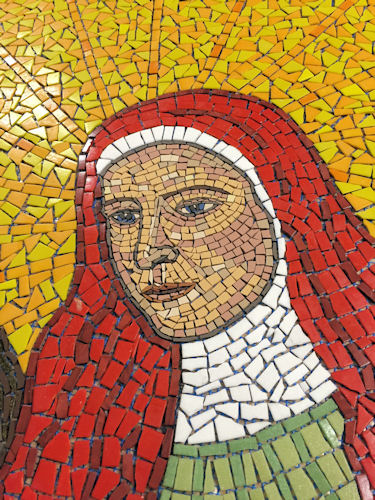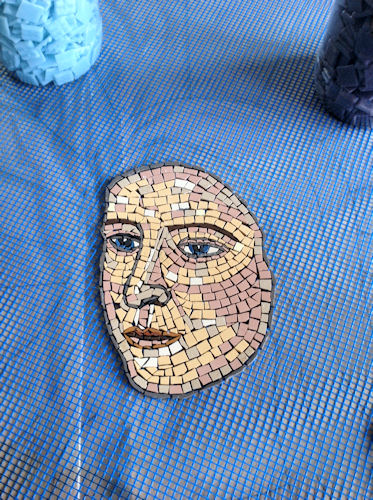 A mosaic of 'our Lady' produced using iridescent, porcelain and vitreous glass tiles.
Measures 110cm in diameter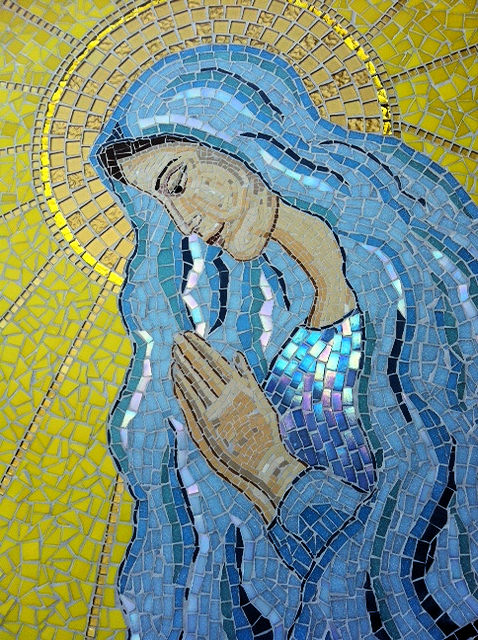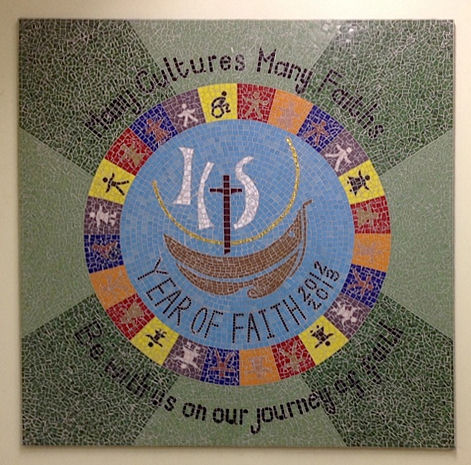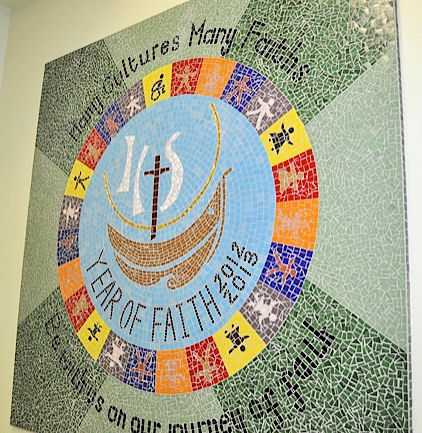 This is the new St Anne's mosaic, produced to commemorate the 'Year Of Faith' 2012 to 2013.
It measures 160cm x 160cm.
Blackwell Scout Group